The following account, written by ASI staff archaeologist John Sleath, is based on true events.
[line]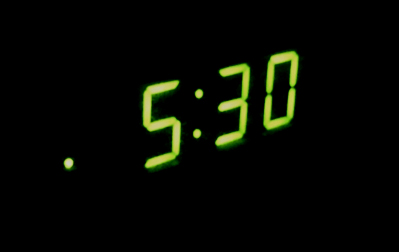 It all sounded like a great idea at the time. "Midland isn't that far, we should just drive up there in the morning. It won't be that early." That all made sense, but Saturday October 17th came, and it came fast.
After swinging by to pick up my co-author and resident statistician, Paul, we began the beautiful drive up to Midland  for the OAS/ESAF Symposium amid falling leaves and falling snow. I thought, "what's the probability for this kind of weather in mid-October? Someone should really look into that sort of thing."
Saturday was filled with interesting papers, and ASI staff very well represented. We enjoyed papers by Rob MacDonald, Ron Williamson and ASI friend and former colleague, Jenn Birch. It was great to have such a large number of French-speaking presenters and audience members there. An English/French translator sat in a sound-proof booth in one of the rooms to translate for the audience without disturbing the presenter. It was great that regardless of the language of the presentation, the audience could follow along with the translation though headsets.
I think it goes without saying that the most highly anticipated and talked about presentation of the whole conference came on Sunday morning, with an absolutely fascinating look at climate modeling and inferred crop failure risk calculations (read: our paper).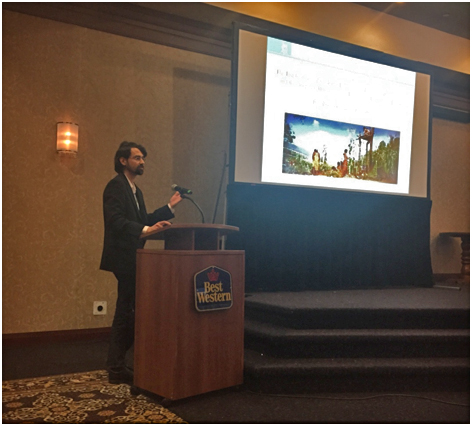 Truly groundbreaking research that was quite-literally life-changing to all 20 people in attendance. It was the morning after the banquet, and there were a ton of interesting things happening at the same time though, so we completely understand.
All-in-all it was a great conference. We talked with colleagues and friends we hadn't seen in awhile, heard about the latest research in some interesting archaeological fields, and were pleased to share it all with many members of the Huron-Wendat First Nation that came in from Quebec.
We decided to do some sight-seeing on the way back, so we slipped into downtown Midland to walk around and check out some murals. Midland is known for its murals, which can be found on the sides of many of the buildings in the downtown area.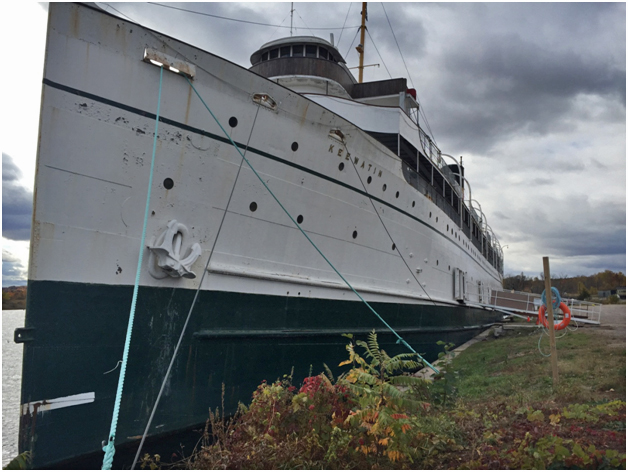 After touring around Midland, we went to nearby Port McNicoll to visit the S.S. Keewatin, an Edwardian steamship built in 1907 that served as a passenger ferry between Port Arthur/Fort William (modern day Thunder Bay) and Port McNicoll on Georgian Bay until 1966. It returned to Port McNicoll in 2012 to be restored and serve as an historical attraction. Unfortunately for us, the guided tours closed on Thanksgiving weekend so we couldn't go inside.
As part of the display commemorating the rail history of Port McNicoll, an old dining car is also present nearby, apparently undergoing restoration. Hopefully this will serve as a reminder of all the vibrant communities that sprung up around the province to support rail stations, freight yards, and passenger terminals like this one in the early and mid-twentieth century.
On the way home, while enjoying the colours of the changing leaves of beautiful Simcoe County and admiring the view of Martyr's Shrine, we noticed someone standing on the side of the road hitch-hiking. So we thought, why not pick him up?
To our amazement, the young hitchhiker was none other than Kyle, one of our best ASI Field Techs and fellow OAS Symposium attendees. Because he came to see our paper, we decided to give him a lift – otherwise he'd still be standing at the side of that lonely highway in Huronia.
Until next year,
John.
[line]