Next time you're in Simcoe County and in need of some respite and nourishment, check out the Karma Market – known locally as Huronia's Local Food Hub.
ASI Cultural Heritage Specialists Rebecca Sciarra and Peter Carruthers had the wonderful opportunity to happen on this local gem recently while doing work in the area.
ASI was thrilled to come across this organization as they are promoting unique features of the county that have been important for generations. The market is part of the greater Karma Project Inc., which supports local farmers and use of the outstanding agricultural soils across the County. They also connect hubs across the Region, coordinating farmer's markets in Victoria Harbour, Penetanguishene, Midland, and Oro-Medonte.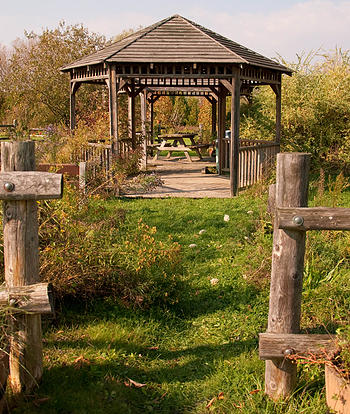 Tucked into a little storefront on Talbot Street in Port McNicoll, the Karma Marketplace sells local, organic and Fair Trade Food, local artisan work, and displays local art. A key objective of the organization is to support farmers so they can focus on caring for the food they are producing. They also provide school curriculums to teach kids about gardening, growing, harvesting and preparing sustainable food. They operate an Ecology Garden in Penetanguishine and opened a Community Garden in Port McNicoll, both projects in partnership with local municipalities. This organization is totally supporting Simcoe's intangible heritage and doing it to promote economic development, community development, sustainability, and public education!
We think this kind of organization reflects the unique aspects of Simcoe County's history and landscape. Home to endless historic settlements, Simcoe County is also known locally as Huronia because of its rich record of ancestral Huron Wendat villages. Like today, Huronia was historically important as a place well connected to the settlements of the Greater Toronto Area and rich in fertile land, drainage systems, and scenic landscapes, ripe for cultivation and building communities.
Written by: Rebecca Sciarra