Presenting a monthly roundup of all the stories, photos and projects that got us excited this month.
Can you believe that the year is half over? June has found us celebrating good weather, hitting important work milestones, and National Indigenous Peoples Day!
Julia Herbst and Carolyn Kennedy from Texas A&M University have been studying the schooner we excavated from the former Toronto shoreline three years ago in June 2015, and is now on display at Fort York. It has been great to watch the project unfold, and we love this 3D model of the ship! To keep up to date on this project, follow City Place Schooner on Twitter or Facebook.
Our Cultural Heritage Team hit an important milestone this month, as we entered phase 2 of Beeton's Heritage Conservation District. Click here to hear our Partner Rebecca Sciarra discuss the strong sense of place that she encountered when talking to property owners and the public during consultations for the Heritage Conservation District Study
The #ASIHeritageChallenge is going strong, with almost 700 heritage marker selfies taken by our staff! We created this slideshow of some of the Ontario Heritage Trust plaques that have been documented so far. The OHT is hard at work sharing the stories that shaped our province – so far we've spotted their plaques in dozens of locales, from Niagara to Cochrane to Bobcaygeon!
On June 21st we celebrated National Indigenous Peoples Day and we took the opportunity to thank our many Indigenous collaborators, and share this great photo from Elix Sault. Elix is a Fieldwork Liaison Representative of the Mississaugas of the New Credit First Nation who joined in our #ASIHeritageChallenge with a plaque that celebrates her own heritage!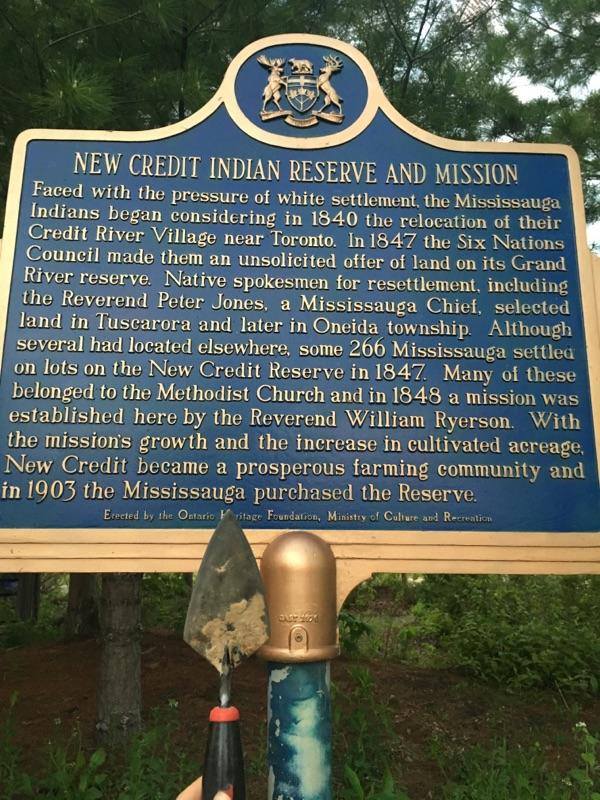 You loved this story as much as we did! "The Ward Uncovered: The Archaeology of Everyday Life" was published this month to much acclaim. Holly Martelle's first person account of discovering a possibly live artillery shell while excavating in downtown Toronto is a great read, and an insight into the unexpected developments that often crop up on archaeological sites.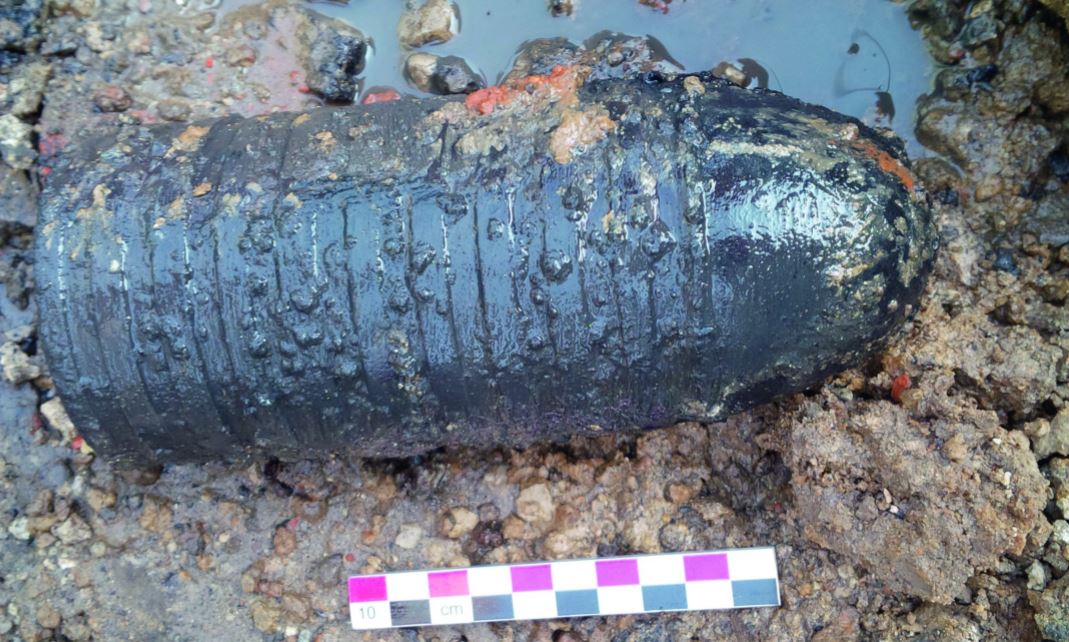 The Toronto Star did a great spread on the curation of archaeological collections last weekend, interviewing our founder Dr. Ron Williamson for some insight into this critical issue. As an accompaniment, they also shared an interactive map of all the indigenous sites in the Toronto area.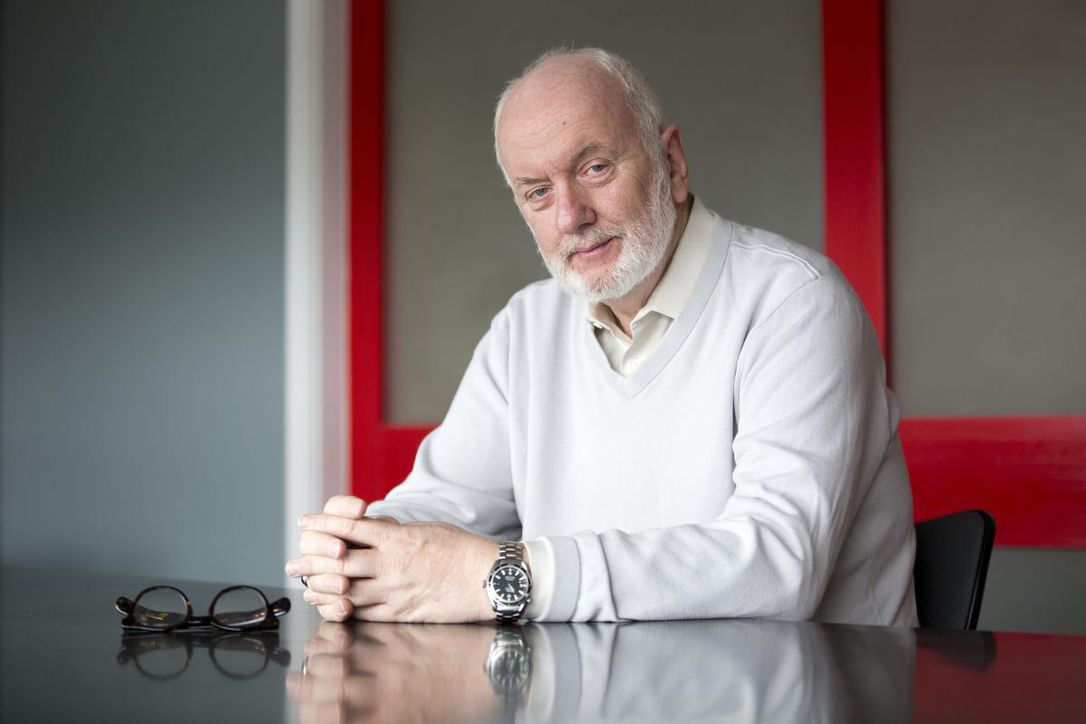 Our Cultural Heritage instagram account gave a little peek behind the scenes, showing our work on the City of Brantford Heritage Register. Our Cultural Heritage Specialists were analysing and debating the the various architectural styles found on Brantford homes.
We love putting together a rainbow of artifacts for Pride! Check out our instagram account for full details on all of these artifacts.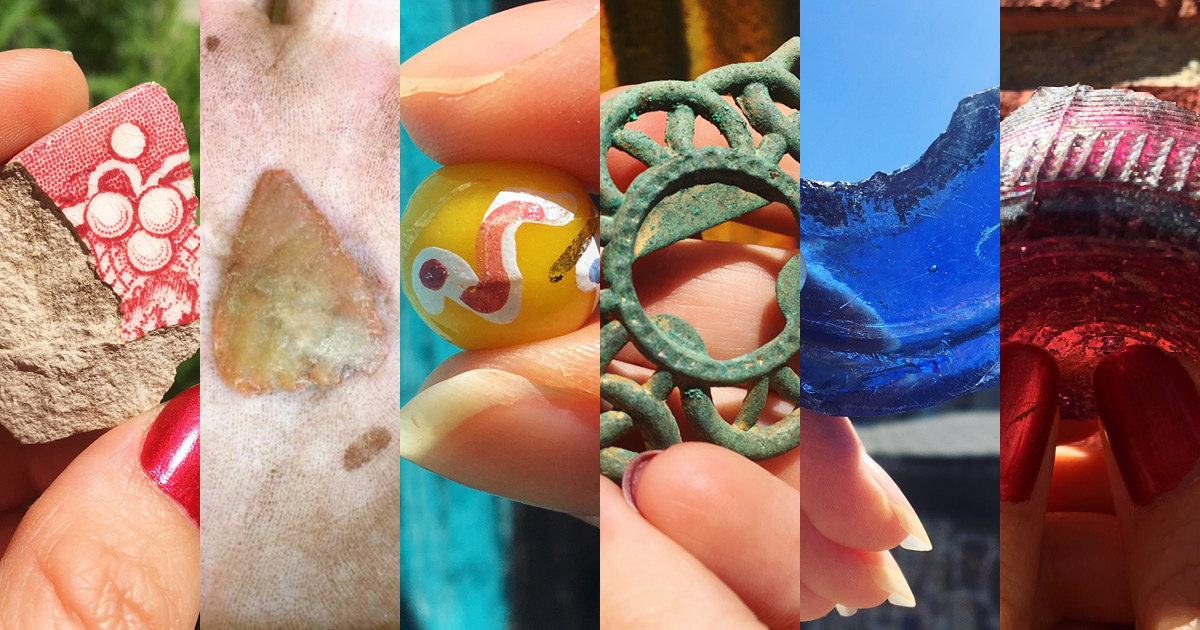 And finally, our favourite field photo of the month is this shot taken by our field director Poorya Kashani, showing Kirstyn Allum screening artifacts in a field of trilliums. Ontario sure is beautiful!