It's a spooky time of year, and we decided to have a little Halloween fun! We challenged our crews to decorate their screens, and they were all so creative! Scroll down to look at all their entries, and vote for your favourite below.
Allanah Macdonald's crew showed their love of gaming with their submission! Raquel Smith, Leanne Ruston, Marci Nash, Allanah Macdonald, Nathan Garcia, and Andrew Howarth all pose with their Tallbird screen, from the Don't Starve video game.
Erika Johannsen's crew put together a last minute costume that turned out amazing! This minecraft creeper just popped up during excavation, and is cleverly made out of tarp and geo-textile.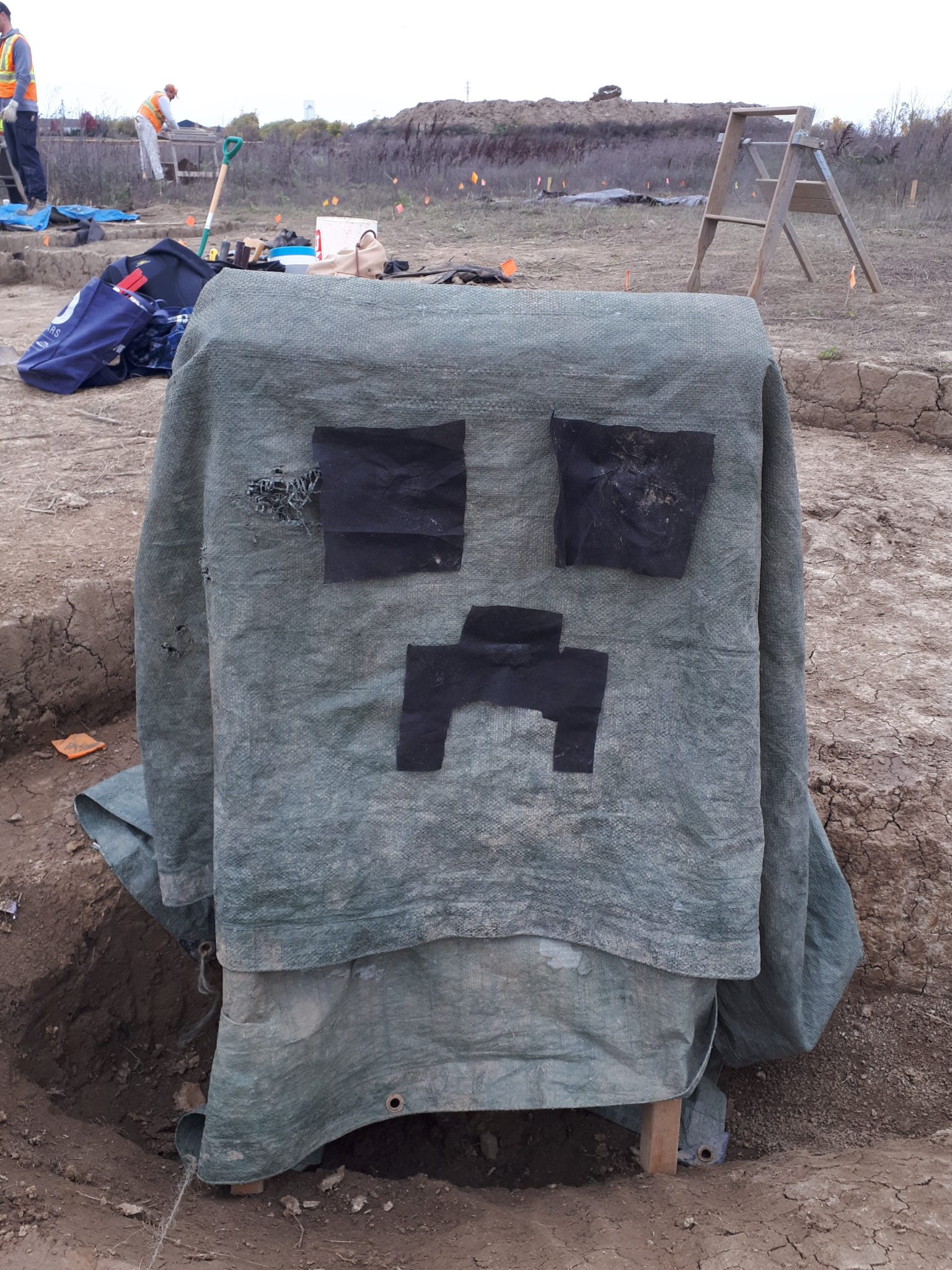 Chris Langlois and Liz Matwey's crew submitted the "Screen of Screams!' This spooky decorating job comes courtesy of Brittany Mitchell and Mandy Broberg.
This is Meaghan Nichols crew's entry!  Nathan Ko and Taylor Kleven show off this giant spider screen with the remains of an ASI summer student in its belly.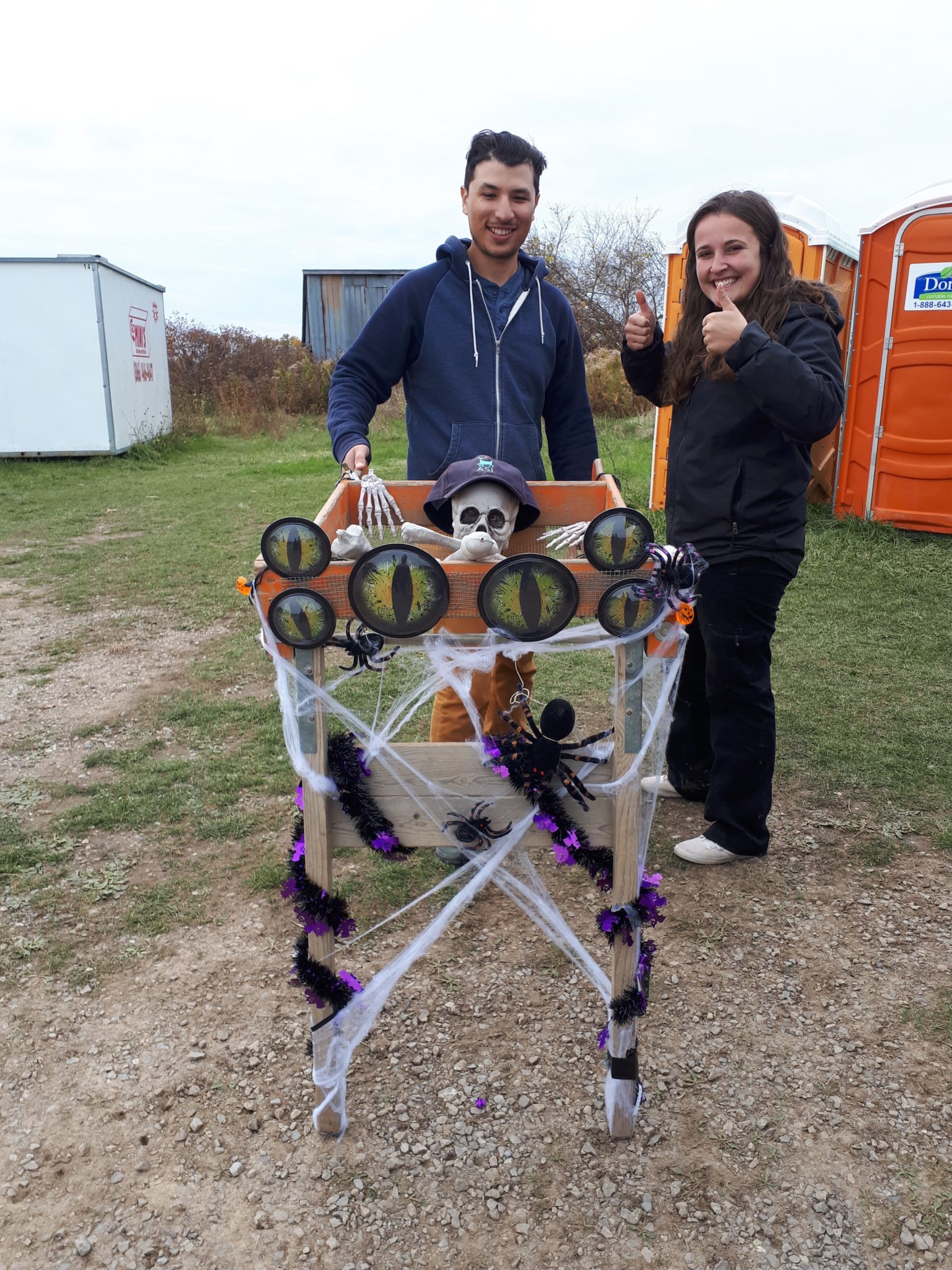 Ceileighn MacInnis submitted this photo on behalf of Russell Holland's crew. Scariest thing they could think of? Their new coworker Sam Screen isn't wearing any PPE! Look at those terrifying civilian shoes! Eek!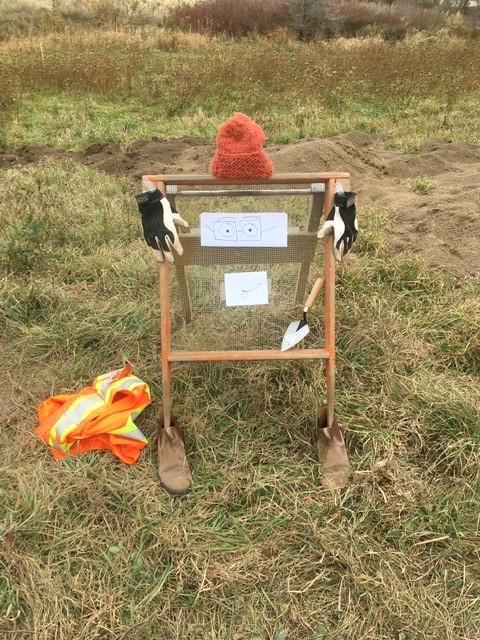 [poll id="4″]