Meet Dr. Katie Hull. Katie is the first person to be featured in our new website series about the many talented staff members we have here at ASI. Not only is Katie a leading historical archaeologist but she's one funny woman. You'll see!
How did you become an archaeologist?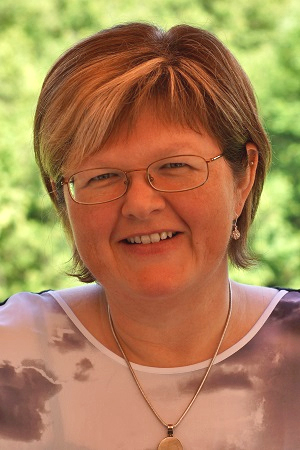 Living near Cahokia Mounds in Southern Illinois, yearly class field trips focusing on archaeology were standard. But it wasn't until my junior year in pre-med that I decided that archaeology was for me. I volunteered at Dr. Charles Orser's historical archaeology lab and, well, that was the end of pre-med… much to the chagrin of my parents. I'm still a doctor, just not the kind that can prescribe narcotics.
And, to be honest, my inability to understand organic chemistry helped hasten the end of pre-med.
Where did you go to school? 
My PhD is local—the University of Toronto. My MA is from the exotic land of central Missouri (the University of Missouri-Columbia). GO TIGERS!
If you weren't an archaeologist, what would you be? 
Ditch digger, obviously. I've got mad dirt-moving skillz. Maybe MMA fighter? Seriously, I can't imagine having another job.
Who is your favourite historical figure and why?
Karl Marx, without a doubt. Why? Look at the man's beard! Goodness me, that is a beard to envy. Ron Williamson's beard is nice but he's got nothing on Karl. Oh, yeah, Karl also said some very interesting stuff about political economy that forms the framework for how I think about archaeology, but that's second to the beard. "Runners up" are James Connolly (1916 Irish patriot) and John Lennon.
If you were an artifact what would you be? 
I would be a coarse earthenware (redware) milk pan—locally made, simply decorated, highly useful and underappreciated.
What is your favourite site memory? 
We were in Ireland, excavating a house and yard of a family that was forcibly evicted by the Crown in "Black '47"—the height of the Great Hunger. The Crown levelled the family's house and completely removed them from the landscape. They were subsequently lost to (or misrepresented by) history. From the site, we recovered a sewing thimble stamped with the motto "FORGET ME NOT." Considering the context, I can't imagine a more remarkable artifact. I don't have the words to say how moving this was—and continues to be—for me. It also reminded me of the power and importance of what we do as archaeologists. Written history never tells the whole story. Never.
My least favourite thing about archaeology is… 
Constantly being confused with paleontologists (no, we don't know excavate T. rex fossils) or being compared to Indiana Jones. Archaeologists are incredibly sexy and totally bad-ass just like Indy, but that is where the similarities end.
To pass the time on site, I… 
Being a manager, I am rarely on-site these days.
When I'm not working, I like to…
Garden, do genealogical research, and try to get a few moments peace from my two kids.
My motto is…
Be professional. Have fun. Keep learning.
If I could go back in time and excavate any site in the world, I would choose… 
If we have learned anything from the edu-tainment classics Hot Tub Time Machine and Army of Darkness: The Medieval Dead, time travel isn't all it's cracked up to be. Right now is the best time for archaeology and for women in archaeology in particular. I wouldn't want to travel back to a time when I couldn't do what I wanted to do…or to a time without penicillin and deodorant.