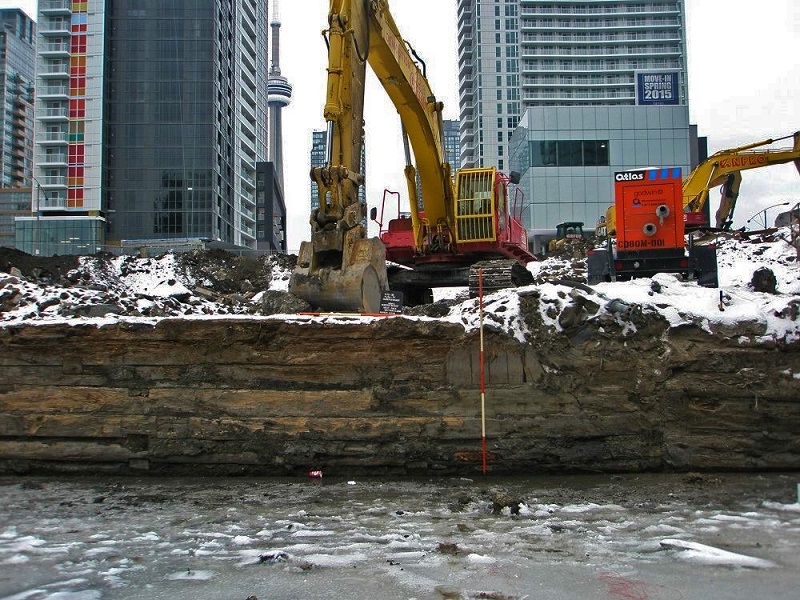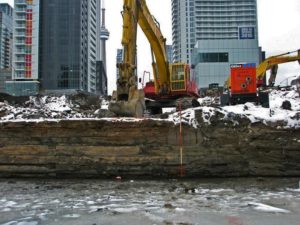 Under-utilized lands and abandoned brown field sites are increasingly being redeveloped or revitalized as
Ontario's planning places greater emphasis on higher density developments in urban areas. The archaeology of these sites can be highly challenging because they are products of prolonged and dynamic occupation. Vitality is a defining characteristic of urban areas: this constant growth and change results in a complicated, multi-layered archaeology.
ASI specializes in the analysis of land use histories in terms of their effects on archaeological potential and landscape integrity, and in the development and implementation of on-site excavation strategies to identify, evaluate and, where necessary, fully excavate complex urban residential, industrial and institutional archaeological resources, with careful attention to the stratigraphy and context, as well as the, logistical, environmental and health and safety challenges these sites often present.