This featured artifact was a politically-charged little coin back in its day…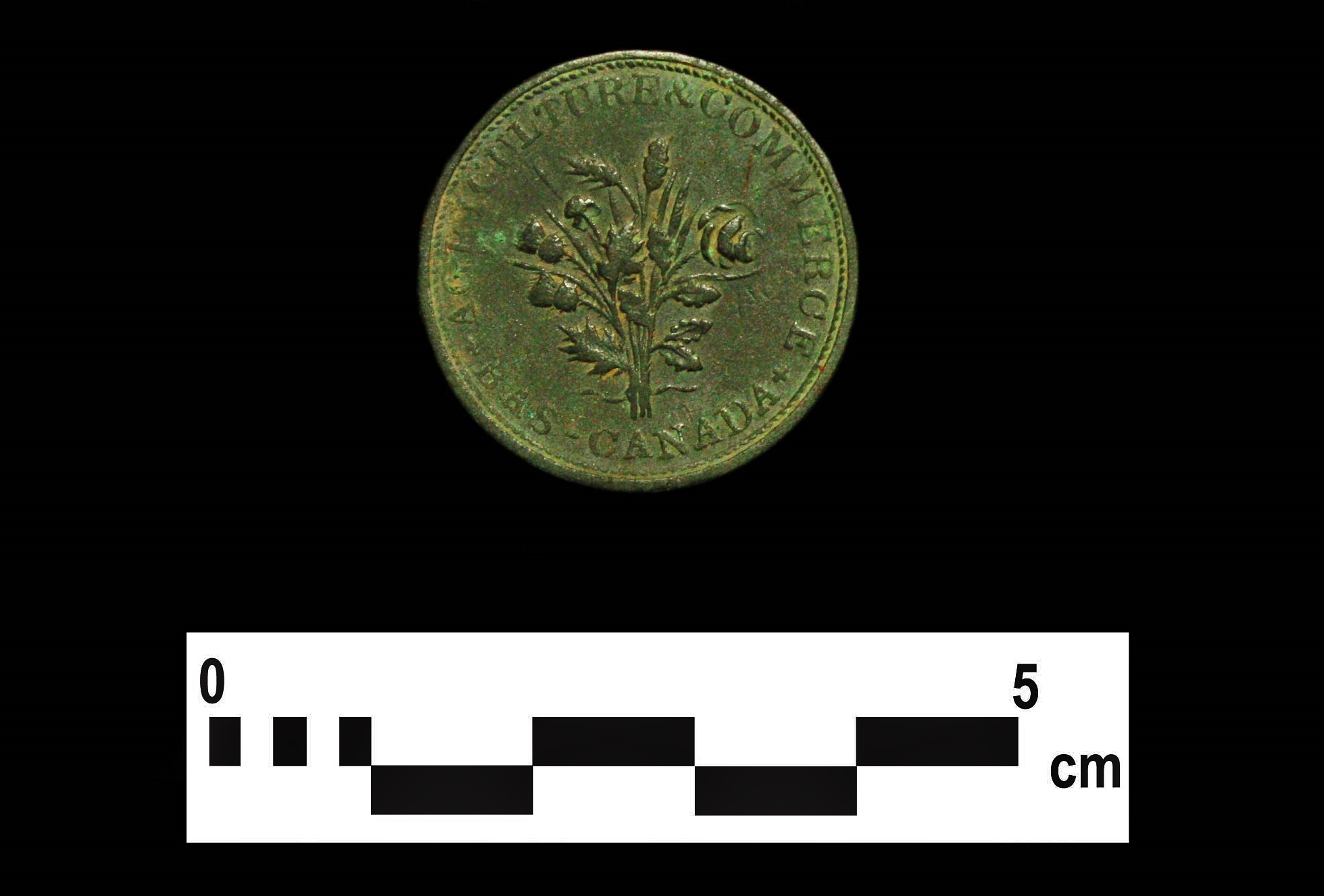 Due to a chronic shortage of small coinage in the mid 1830s, banks were permitted to mint their own to fill the gap. This coin, found at the Botsford Site near Newmarket in 2003, is known as a "Bouquet Penny" or "Rebellion Penny" because it first appeared in 1837 during the Upper Canada and Lower Canada Rebellions. This particular coin was minted for Lower Canada. 
On the obverse side appears a bouquet of shamrocks, thistles, a rose, and a stalk of wheat. The plants represent the Irish, Scottish and English roots (respectively) of Upper and Lower Canada, while the wheat is a French symbol for harvest and abundance. The motto "Agriculture and Commerce" also appears. On the reverse side, the decorative motif includes maple leaves as well as two very small symbols—a liberty cap and a star—that suggest the political leanings of the banks that commissioned the coin.
Ancient symbols of freedom, both the liberty cap (a brimless felt cap granted to freed Roman slaves and later used by French revolutionaries) and a star can be found amongst the maple leaves.
Written By: Doug Todd