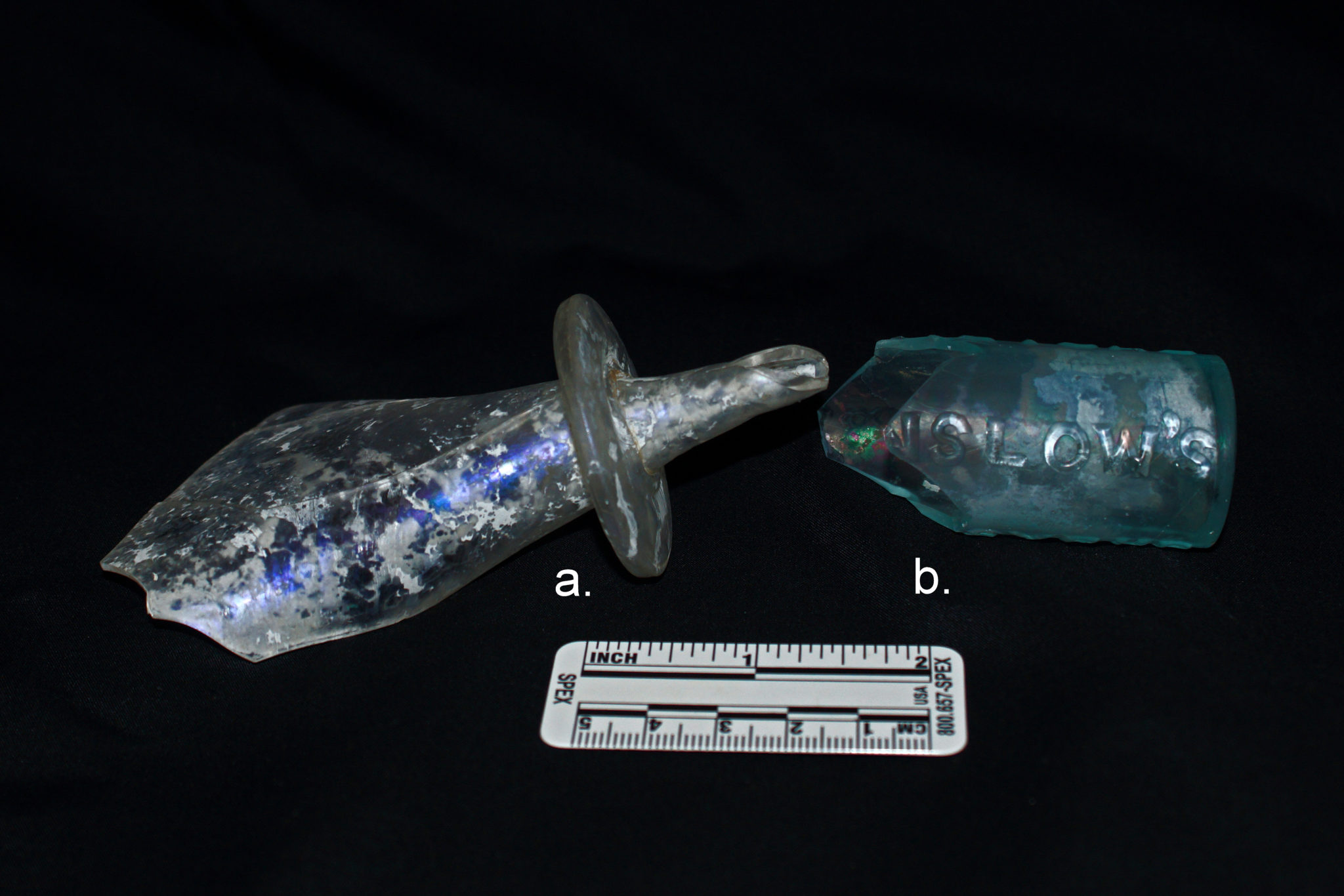 The excavation of the Dollery site, a mid-to-late nineteenth-century domestic site in downtown Toronto, yielded a robust collection of artifacts relating to children, from medications to toys. Perhaps the most interesting and unusual is the infant feeder. The blown glass bottle is made with a nipple and nipple shield, rather than having an additional rubber nipple. Although rubber was available in the mid-nineteenth century, the taste, odour and fragility when exposed to heat kept rubber nipples from being used in food consumption. The glass nipple on this bottle may have been covered in cloth for the comfort of the baby's gums. The oval-shaped bottle would have had a single hole in the mid-top for the addition of liquids, sealed with a cork.
These and similar bottles were extremely hard to clean and, with the hygiene practices of the day, may have actually contributed to infant mortality (Nowell-Smith 1985; Stevens et al 2000).
For more information on Artifact B and Mrs. Winslow's Soothing Syrup, see our Featured Artifact page for Mother's Day.