In honour of Movember, we wanted to show you the moustache teacup we found at the mid-to-late nineteenth century Weir I site in Scarborough. This teacup is nearly complete, with a floral decalcomania motif.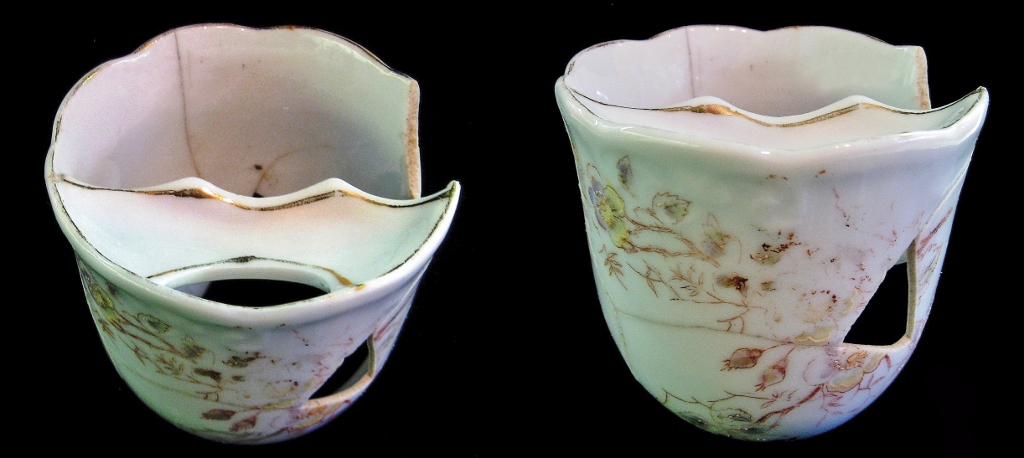 Moustache teacups were made with a semicircular ledge on the inside to protect one's highly-styled and waxed moustache from steaming tea. A small opening in the ledge would allow the tea to pass through and would also keep the moustache dry. Win-win!
The invention of the moustache cup has been attributed to British potter Harvey Adams, circa 1860.
To read more about the history of the moustache cup, visit the "Today I Found Out" blog on the subject.