Manufacture date: 1830-1870
Vessels: Common to teaware, some tableware.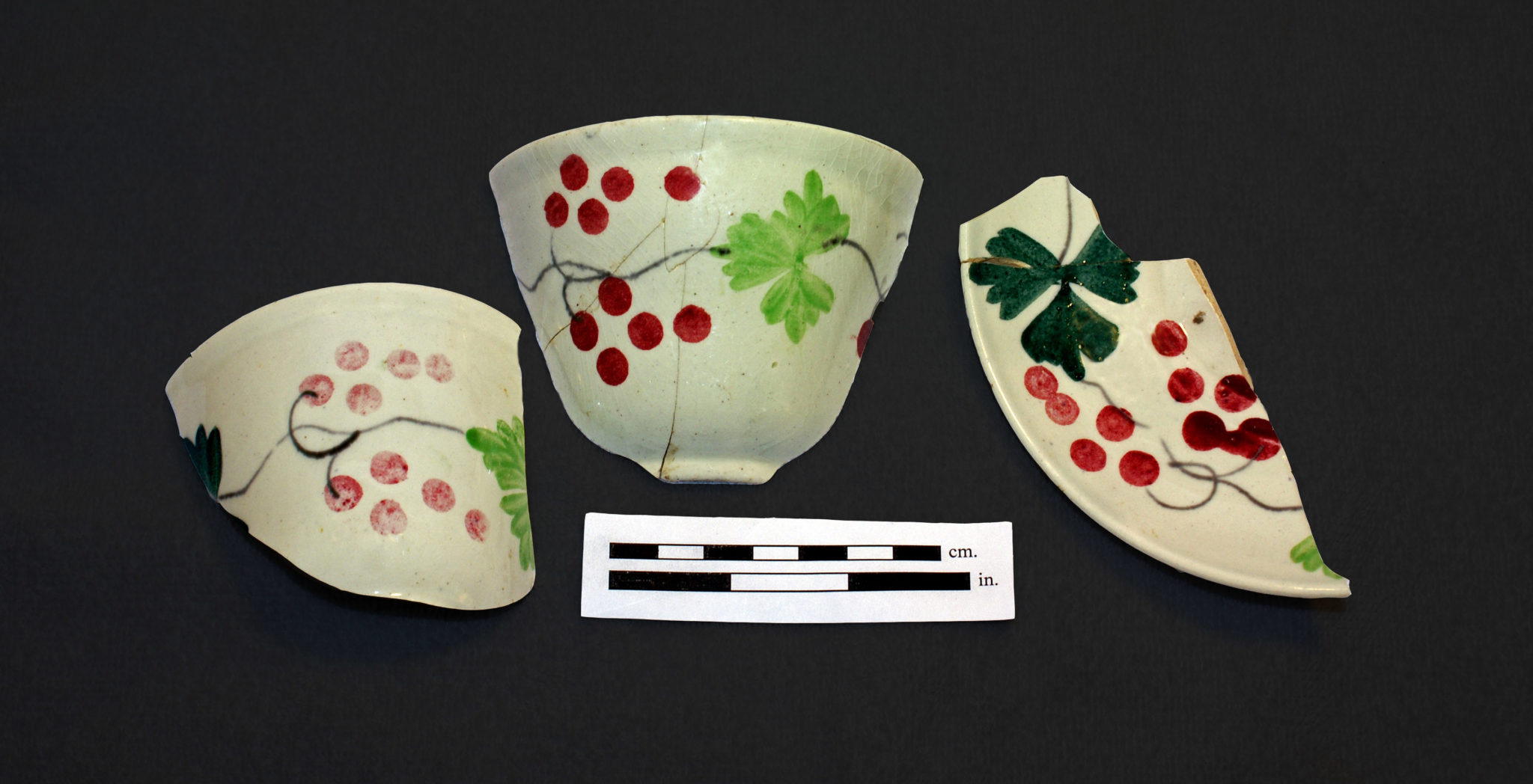 This decorative type is found on refined white earthenware and ironstone ceramic vessels. The late palette includes chrome-based colours such as black, red, and true yellow and green. This is in contrast to the more earthy colours present in the early palette, such as mustard yellow and brown. Late palette motifs are often floral and may be delicately or boldly painted. George Miller notes that these vessels appear circa 1830, asserting that "underglaze red is a good indication of the late palette. Stems of flowers for this group are usually painted black vs. brown on earlier polychrome painted wares."
Floral motifs are commonly seen in late hand-painted ceramics.