Manufacture date: 1780-1835.
Common vessels: mugs, pitchers, and tea service.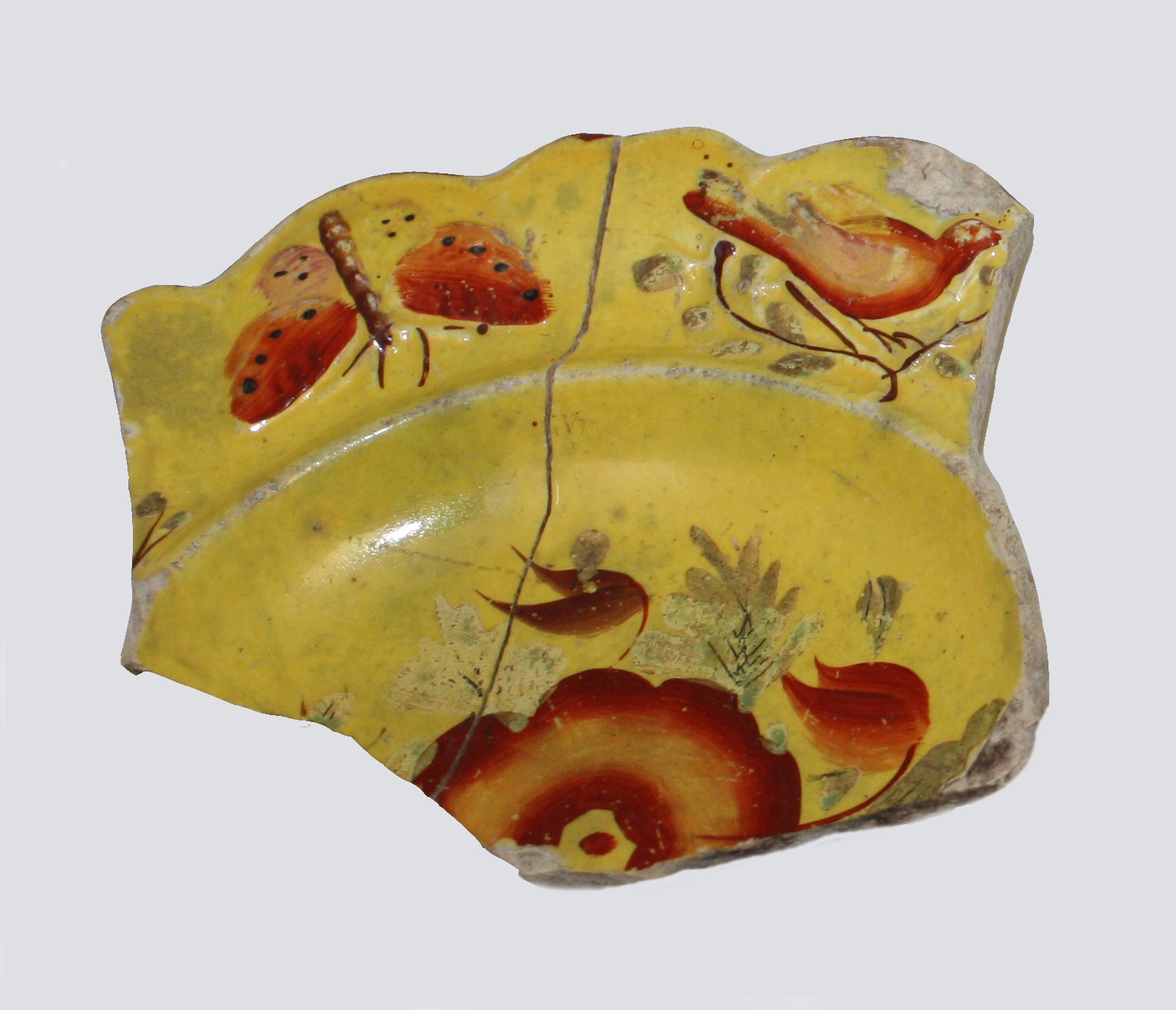 Canary ware is a refined whiteware with a glossy bright yellow glaze, which ranges from pale to deep yellow.  The yellow in the glaze comes from antimony, which is toxic in certain forms. Potters who manufactured canary ware often developed blisters on their skin.
Canary ware often has showy decorative motifs, including transfer printed mottos and images, lusterware and lead glazes. This child's plate from the Darlington area has a typically complex motif of moulded and handpainted butterflies, birds and flowers. Canary ware is sometimes confused with yelloware, but can be easily differentiated. Yelloware has a distinctly yellow tone to the ceramic itself, while the yellow in canary ware comes solely from its glaze.