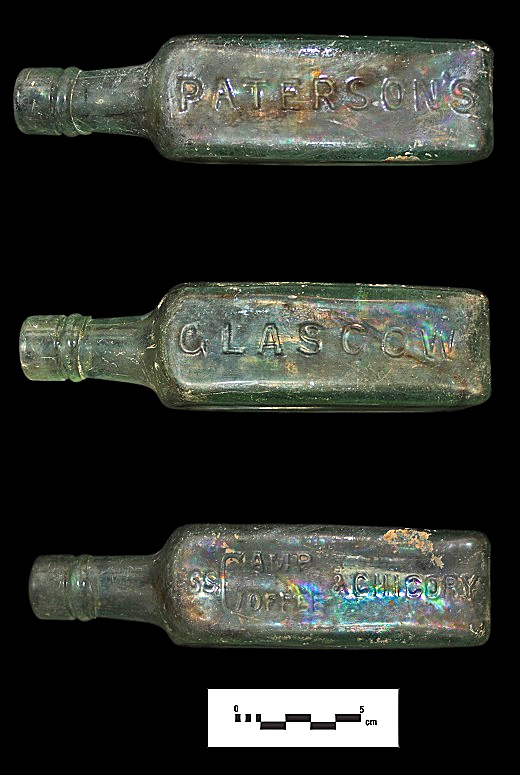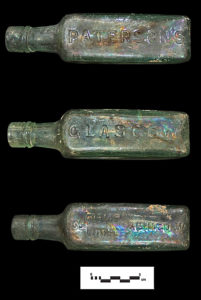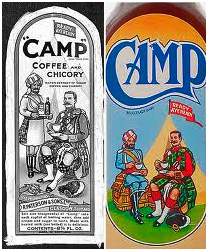 The lab has been working on washing the artifacts from a 19th century farmstead in Durham and found this completely intact aqua bottle with embossed lettering on the exterior.
The bottle is inscribed with the words "Glasgow", "Paterson's" and "Camp Coffee & Chicory". It contained
a coffee and chicory syrup that was the first form of instant coffee. Camp coffee became ubiquitous within the British Empire both as a popular drink and baking ingredient.
Created in 1876 to accompany the Gordon Highlanders (a British army infantry regiment) on their campaign to India, it allowed them to satisfy their coffee cravings while on the road or camping out. Reflecting this history, the original label showed a kilted soldier enjoying a cup of coffee served to him by a Sikh servant. Camp coffee is a brand that still exists today, but the label has been judiciously edited to show the Scot now enjoying a cup of coffee with his Sikh friend.
Written By: Caitlin Coleman