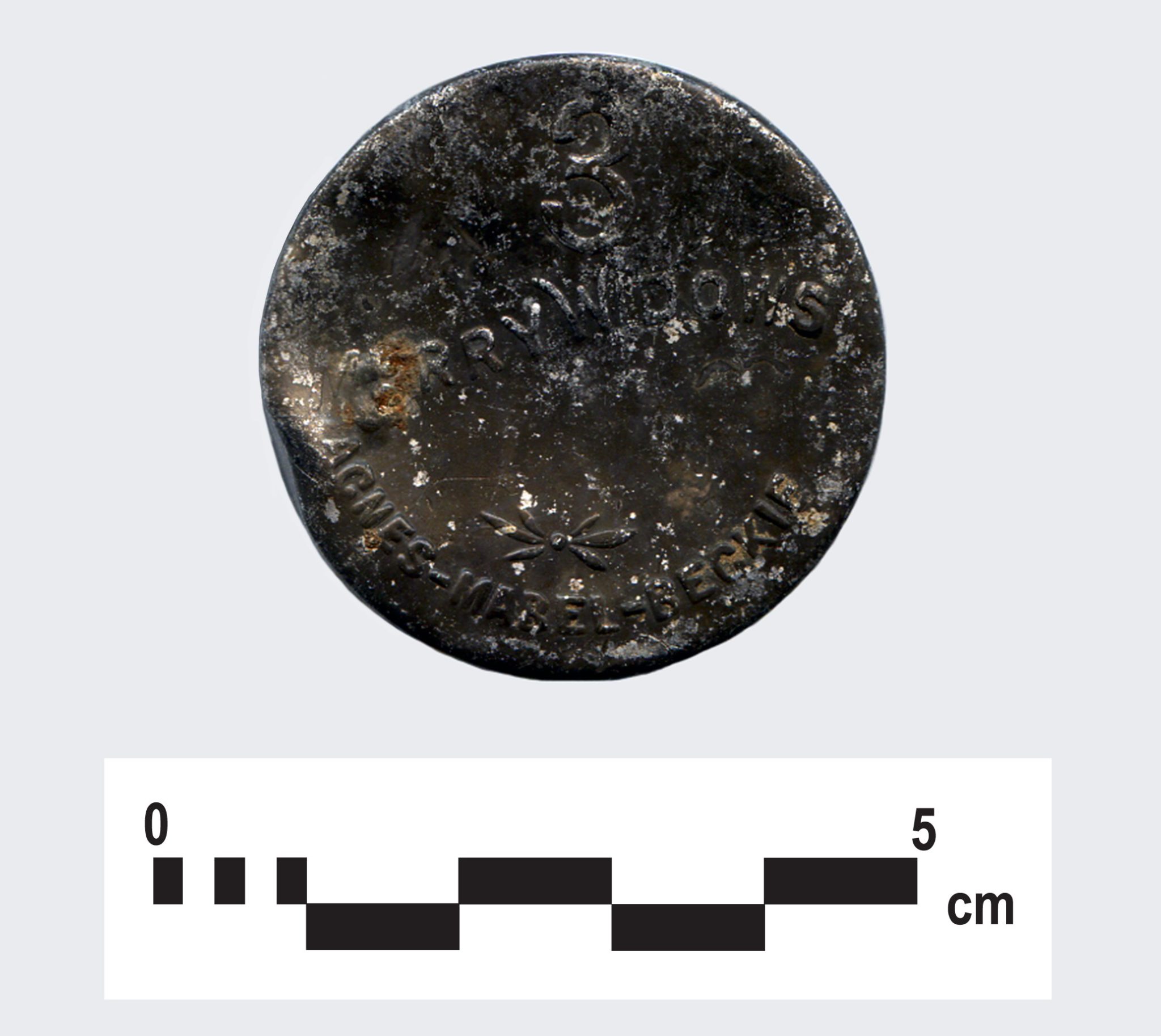 Of the over 20,000 domestic artifacts recovered from the Weir I site in Scarborough, Ontario, this little one caught our eye.
The small, round aluminum container is stamped "3 Merry Widows/Agnes, Mabel, Beckie." Dating from the 1920s and 1930s, 3 Merry Widows was a popular brand of rubber (and, therefore, reusable) condoms. The use of condoms as a method of family planning was illegal in many countries during the late nineteenth and early twentieth century.
However, condoms marketed as disease protection were able to circumvent various state and federal laws established in Canada and the United States (under the Comstock laws of 1873). Manufacturers also began using euphemisms to market their products under the nose of lawmakers—"Three Cadets," "Tally Ho" and our "3 Merry Widows" were just some of the clever names used. In spite of the regulations, condom sales were brisk and the items became part of popular culture; the "merry widows" were used as an important plot point in William Faulkner's The Sound and the Fury.