We were very happy to take part in the unveiling of two plaques that commemorate one of the most significant sites we have excavated, the  Jean-Baptiste Lainé Site, first known as the Mantle Site.
The Ontario Heritage Trust worked in partnership with the Huron-Wendat Nation and the Town of Whitchurch-Stouffville to create these plaques and this special event.
The day began with opening remarks by the OHTs Beth Hanna, and featured many inspiring words from among others Konrad Sioui, Grand Chef of Wendake, Jane Philpott, MP of Markham-Sotuffville, Helena Jaczek, MPP of Markham-Oakridges and representative of the Honourable Eleanor McMahon, and the mayor of Whitchurch-Stouffville Justin Altman. Our founder Ron Williamson led a walking tour of the archaeological site, and we prepared a small exhibit of Wendat artifacts for the occasion. It was a wonderful day that we won't soon forget!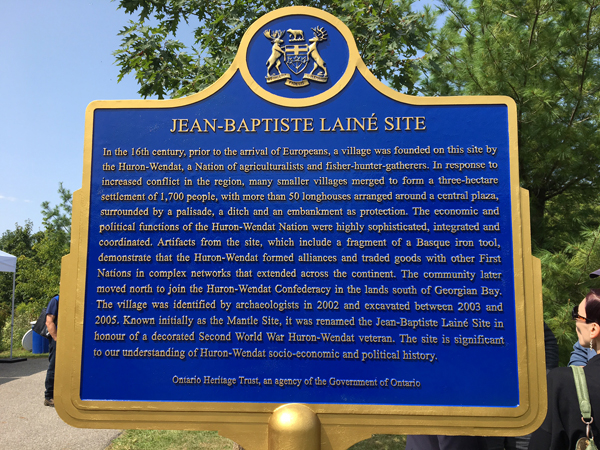 Here is the finished plaque, which was created in English, French and the language of the Huron-Wendat. You can read the full text here.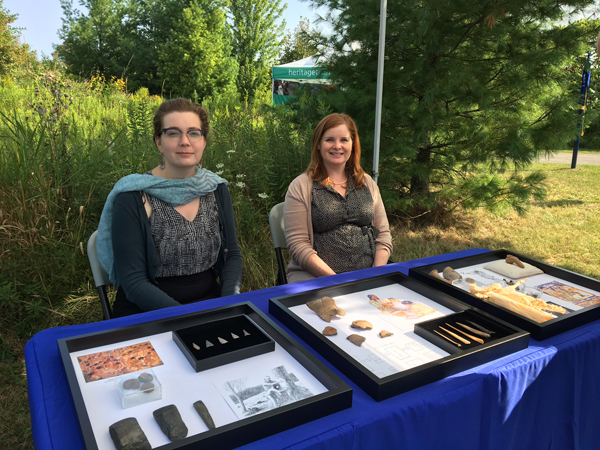 Assistant Manager of Communication Caitlin Coleman and Lab Manager Alexis Dunlop present their artifact display.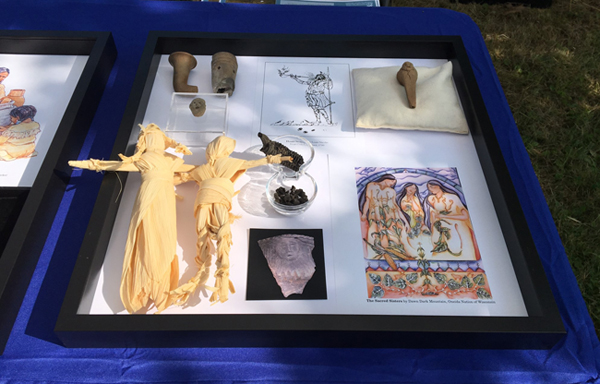 A detail shot of the display featuring clay smoking pipes, carbonized corn remains and corn husk dolls.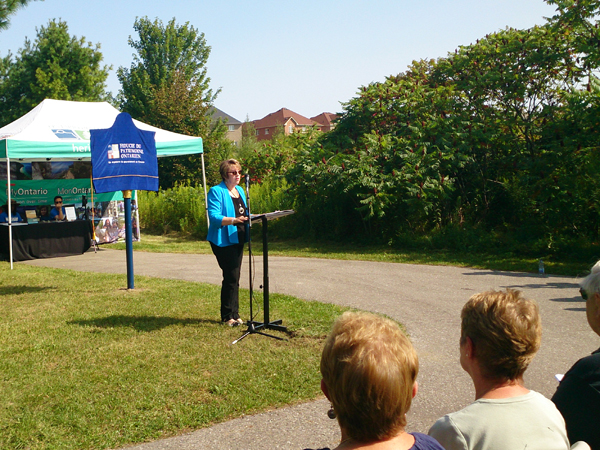 The OHT's Beth Hanna served as our Master of Ceremonies.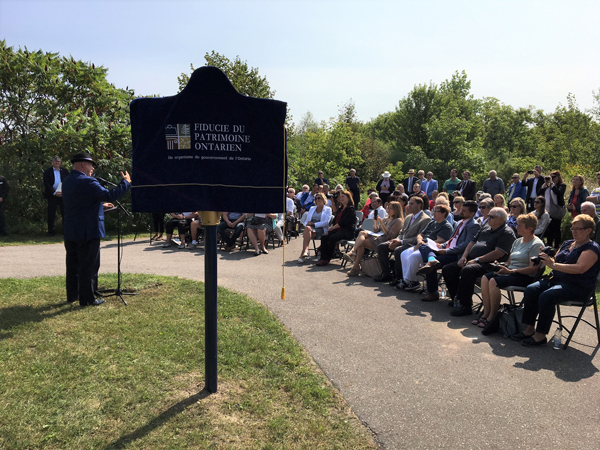 Grand Chef Konrad Sioui addresses an overflowing crowd, so many people showed up there weren't enough chairs!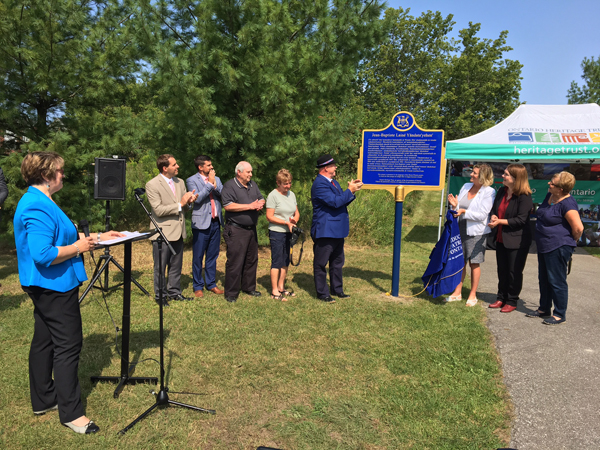 Here the first plaque is unveiled, Konrad Sioui and Helena Jaczek perform the honours.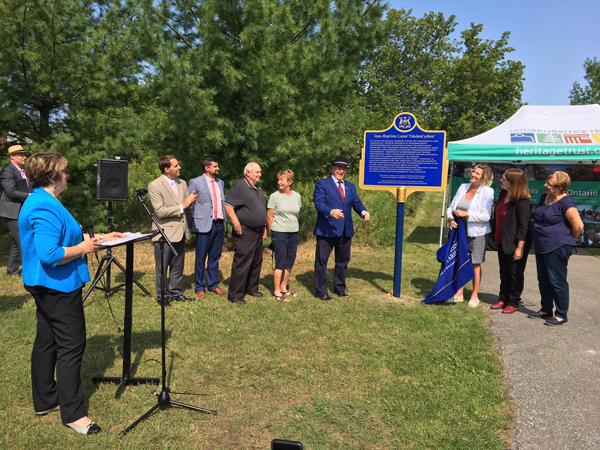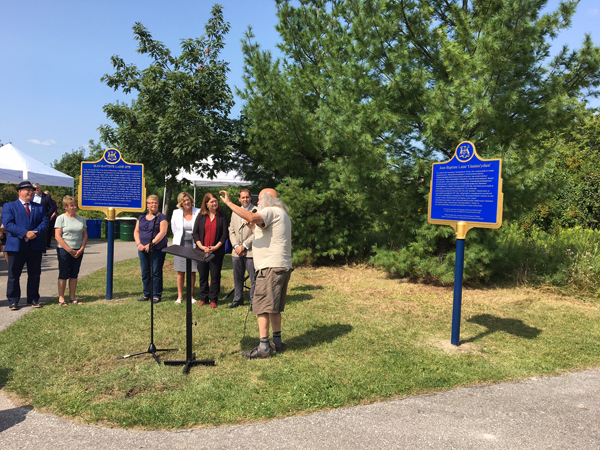 John Steckley read out the plaque in the Huron-Wendat language, and shared a few translation tips at the same time.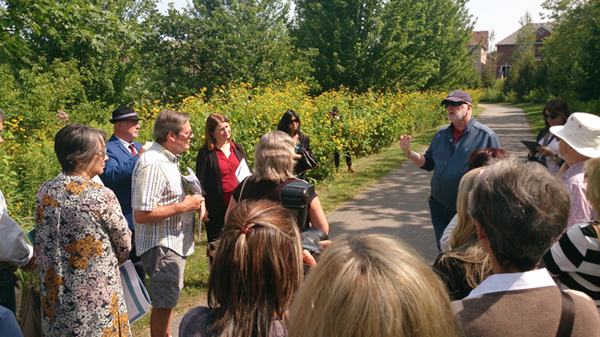 Our founder Ron Williamson lead an enthusiastic group for a walking tour of the former site.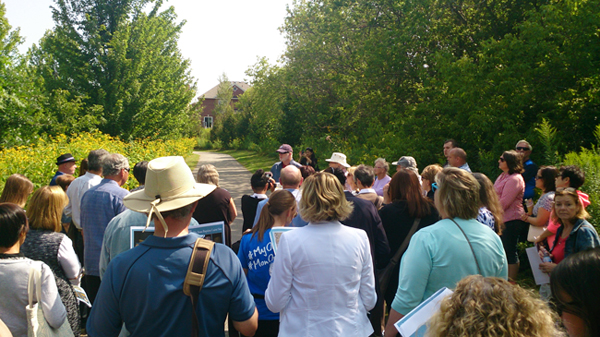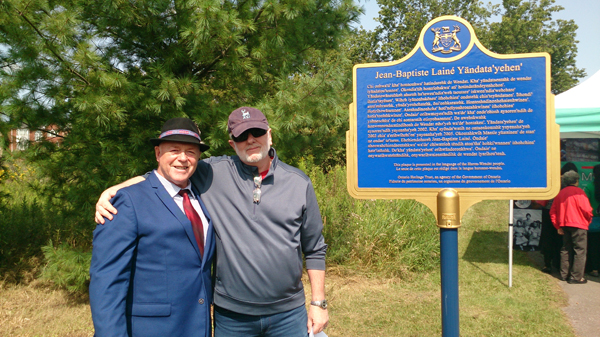 Grand Chef Konrad Sioui poses with Ron in front of the Huron-Wendat plaque.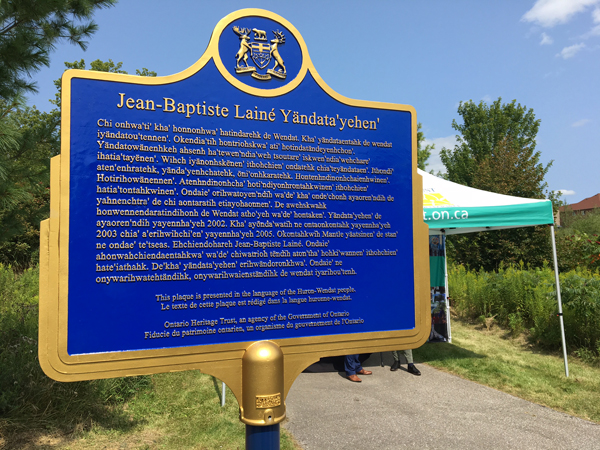 Thanks to the Ontario Heritage Trust, the Huron-Wendat nation, and the Town of Whitchurch Stouffville for such a wonderful event, and to Andrea Carnevale for taking such great photos!