Field archaeology is a very physical job that is hard on the body.  In particular, digging and screening can contribute to repetitive strain injuries in the back, legs and most often the wrists.
We may never be able to keep our field archaeologists completely free from injury, but we can certainly make our work places as safe as possible!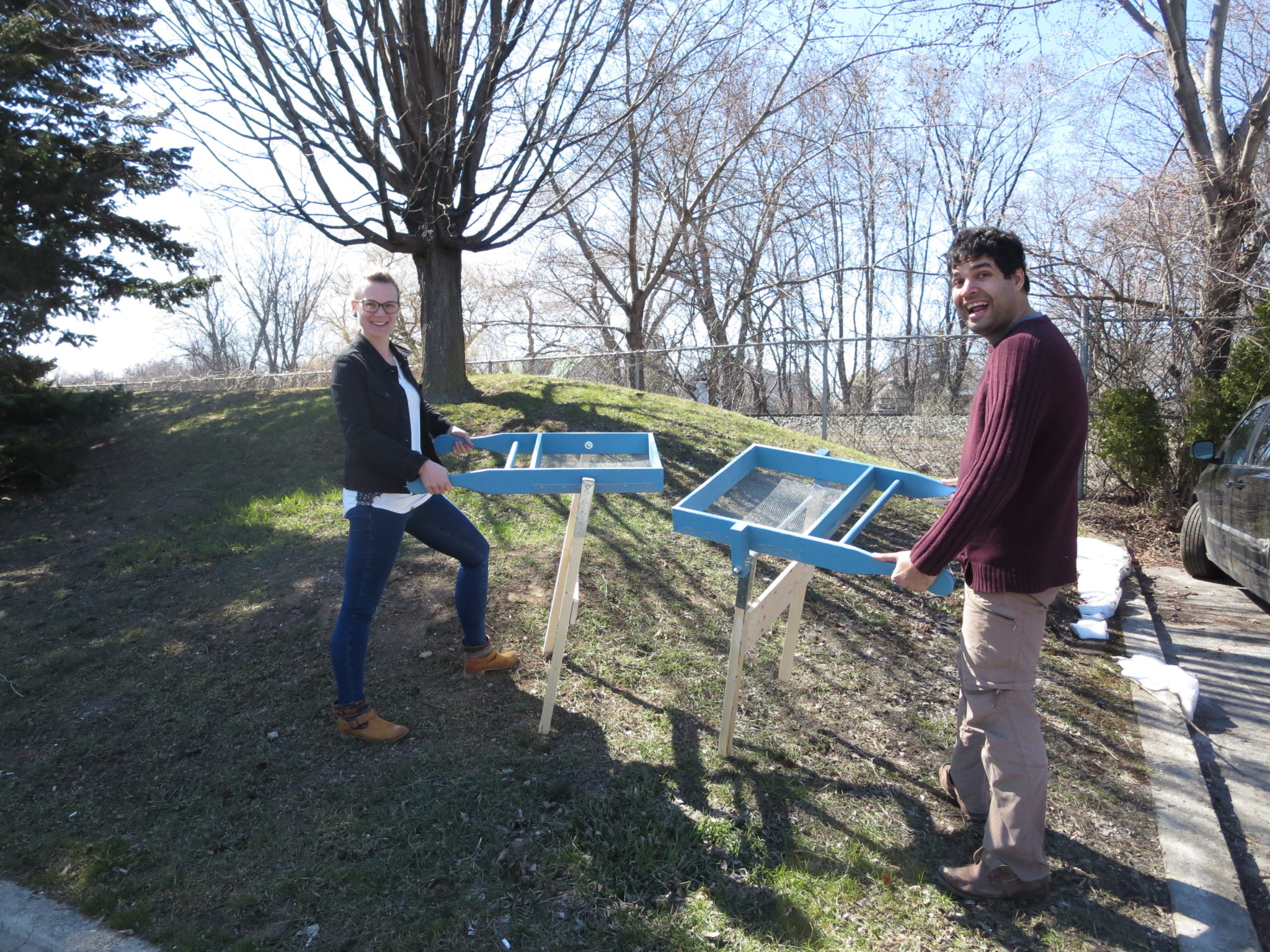 To that end, we hired an ergonomist to work with our field crews all last summer, and make suggestions on how we could improve our processes and equipment. After conducting his research, Aaron Bertolo , BSc (Hons) Kinesiology, noted that field crews are at a high chance of musculoskeletal injury to the wrist and lower back. He suggested that more efficient digging techniques be developed, that field workers rotate between different types of work, and that new screen designs be created for this upcoming field season.
In response to Aaron's ergonomic suggestions, ASI's Senior Archaeologist and carpenter Andrew Clish, redesigned a selection of field screens. He created several prototypes to try out, as part of a process towards creating the ideal design.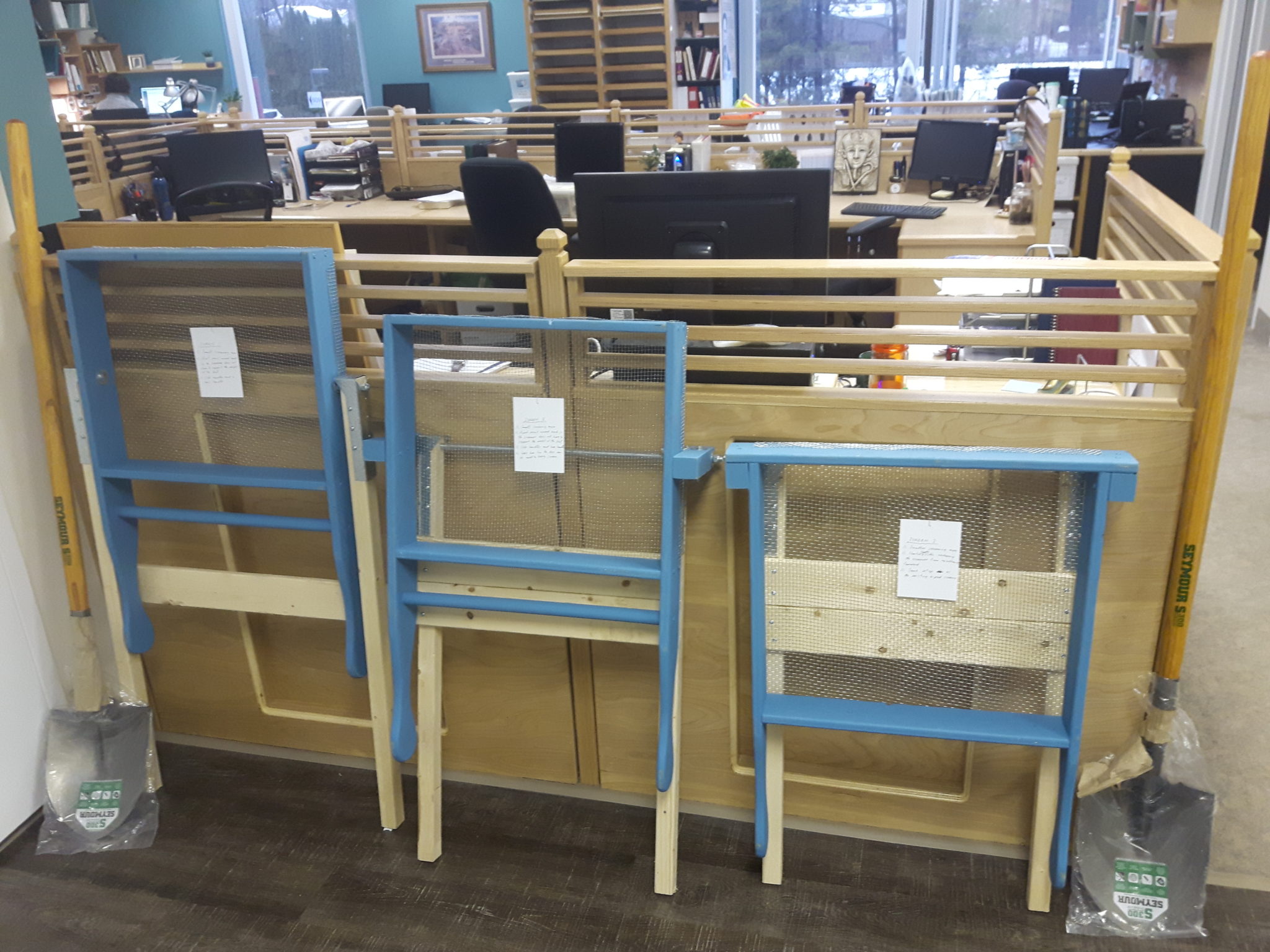 One of the problems that Aaron identified in his research was that workers have to stretch too far forwards to reach the back of their screens, causing them to lean and bend their necks more than necessary. Based on this feedback, Andrew reduced the depth of the screens by 4 inches, so you can now easily reach the back of your screen with an outstretched trowel.
Andrew has also added a bar across the front of the screens to allow people to hold it in different ways.  This feature will allow people to change up their hand position and relieve some of the stress during long days.
The pivot point of the original screens were also examined and improved. With the regular two legged screens the worker holds the full weight of the screen and dirt, but with the pivot point moved to the centre rather than the far side, the weight is partially supported by the screen itself.
Four legged screens, or "quad pods" as they became dubbed in the field, were also developed to help address the issue of holding the weight of the dirt while pushing down on the screen. These quad pods have a self standing frame and include a screen insert that is 2ft by 2ft that can be removed with ease.  This was a particularly popular addition on sites with dense soil, as this new frame design supports its own weight and makes it easier for multiple people to work from the same screen. We will do anything we can to help out our field crews who are digging through clay, the bane of any field archaeologist!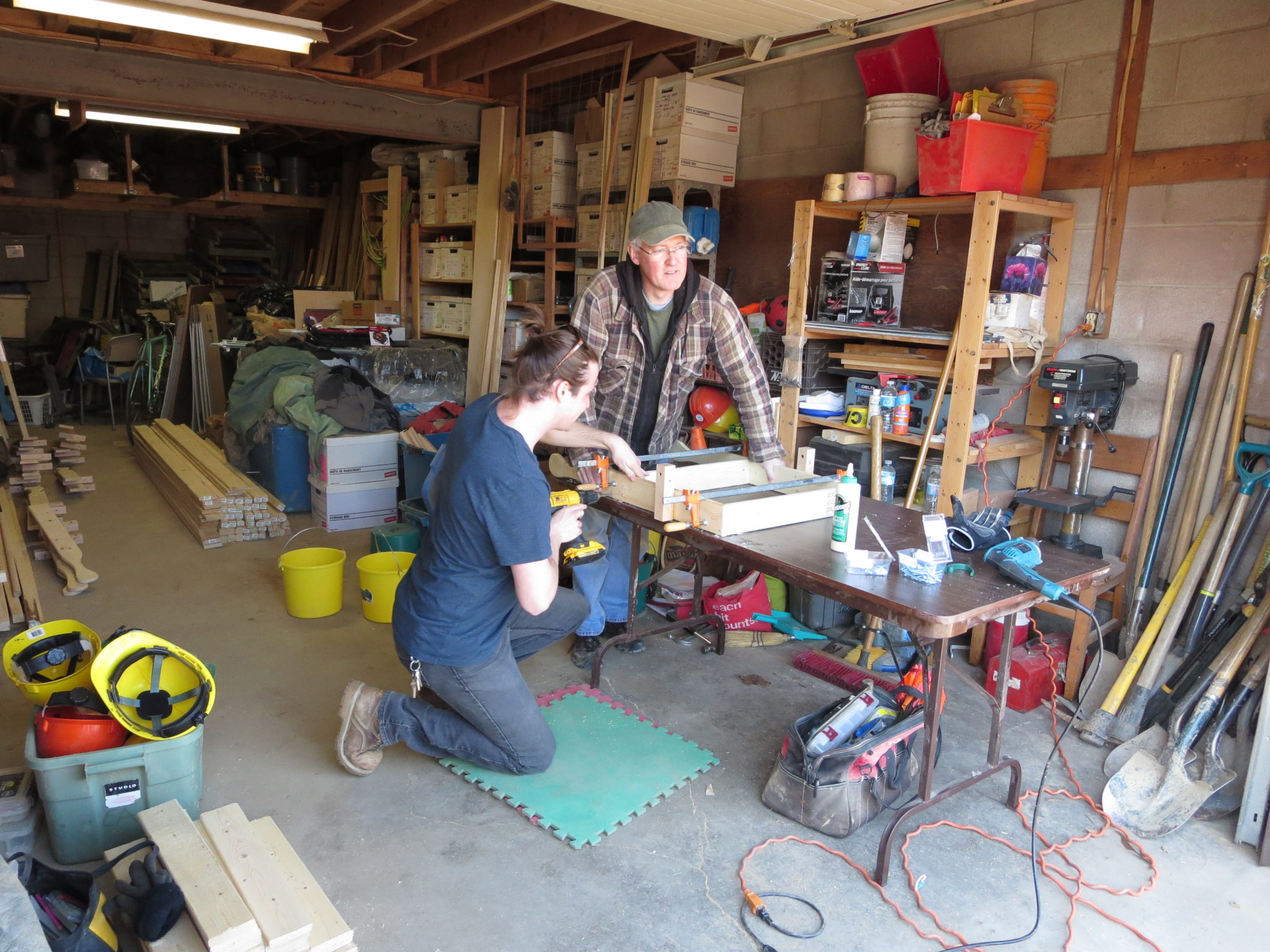 One of the challenges that Andrew faced while creating the new screens was to balance the wide range of individual staff needs while keeping the design sturdy enough to handle the harsh conditions of daily use. We think he did a great job of marrying form and function, thank you Andrew for all your hard work!
Written by Hannah Brouwers and photographs by Lauren Vince and Robb Bhardwaj