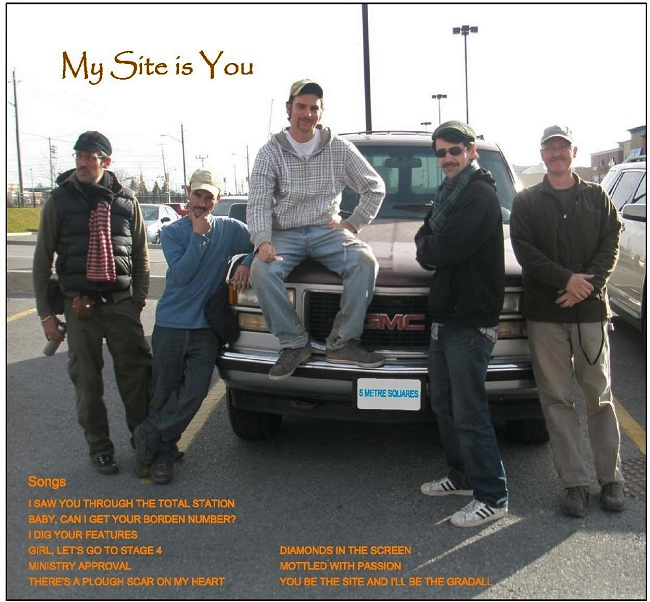 We couldn't think of anything more appropriate for our very first company blog post then sharing ASI's very own music group "The 5 Metre Squares."
With hits like "I Dig Your Features" and "Girl, Let's Go To Stage 4," we're certain our group will be a huge success. Soulful lyrics, dirty jeans, rugged good looks, and, apparently, moustaches…well, it doesn't get any better than that!
Find it in your local archaeological music store now!